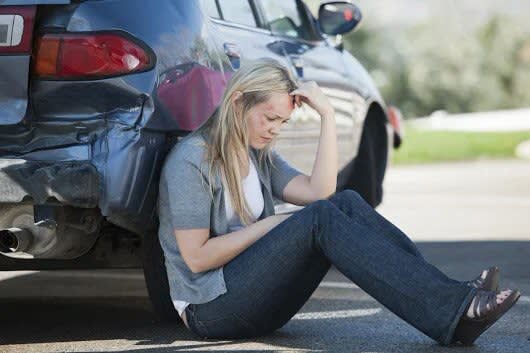 THERE IS NO SUCH THING AS "FULL COVERAGE"
---
The worst time to find out that you don't have the very important uninsured motorist coverage is after a motor vehicle accident.
It's actually pretty common for accident victims to come into our office and confidently tell us they have "full coverage" when in fact they are missing the uninsured motorist coverage. Most people don't realize there is no such thing as "full coverage." And that means most people who think they have "full coverage" are not adequately protected with uninsured motorist protection, also referred to as "UM."
UM is the policy that you pay for to protect yourself and your family in case the person who caused your accident does not have insurance or does not have adequate insurance to cover your damage and injuries. Unlike your collision coverage that protects you by paying out if you injure someone else, UM is a pool of money for you to get paid from if you are injured and the other person does not have adequate insurance.
Arguably, UM is more important than collision because – of course – you want to protect your family from an uninsured motorist that might cause your family injuries. In order to purchase UM coverage, you must also have collision coverage in place, and you are prohibited from purchasing a higher UM policy than your collision coverage. In other words, if your collision coverage policy limits are 25,000/50,000, then the maximum amount of UM coverage you are eligible for is 25,000/50,000.